The Unitech System homepage has been renewed.
The Unitech System Homepage has been renewed.
 It has been over 15 years of excellence of the business field in Retractable Seating and Temporary Seating as well as Stadium Seating not only the domestic field but also the international field. Recently, we have renewed our homepage with a brand new looking and new contents for the related products.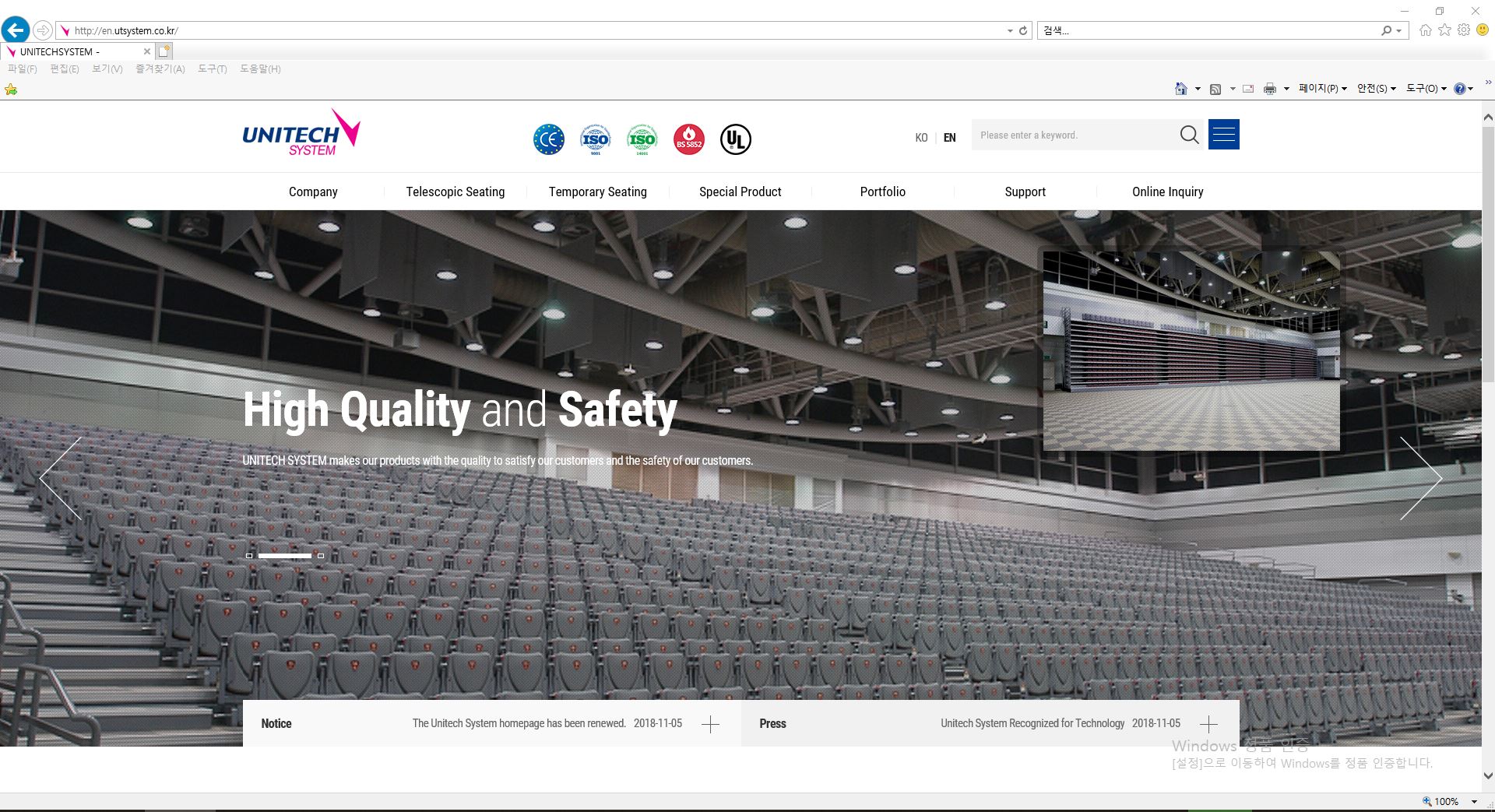 Our New Homepage is available for both Korean and English versions, so that all our customers can easily access and browse all our company's news and our main products: Telescopic Seating System, Temporary Seating System, and Stadium Seating, including the other special products, such as the portable bleachers, the awning structure, and movable stage.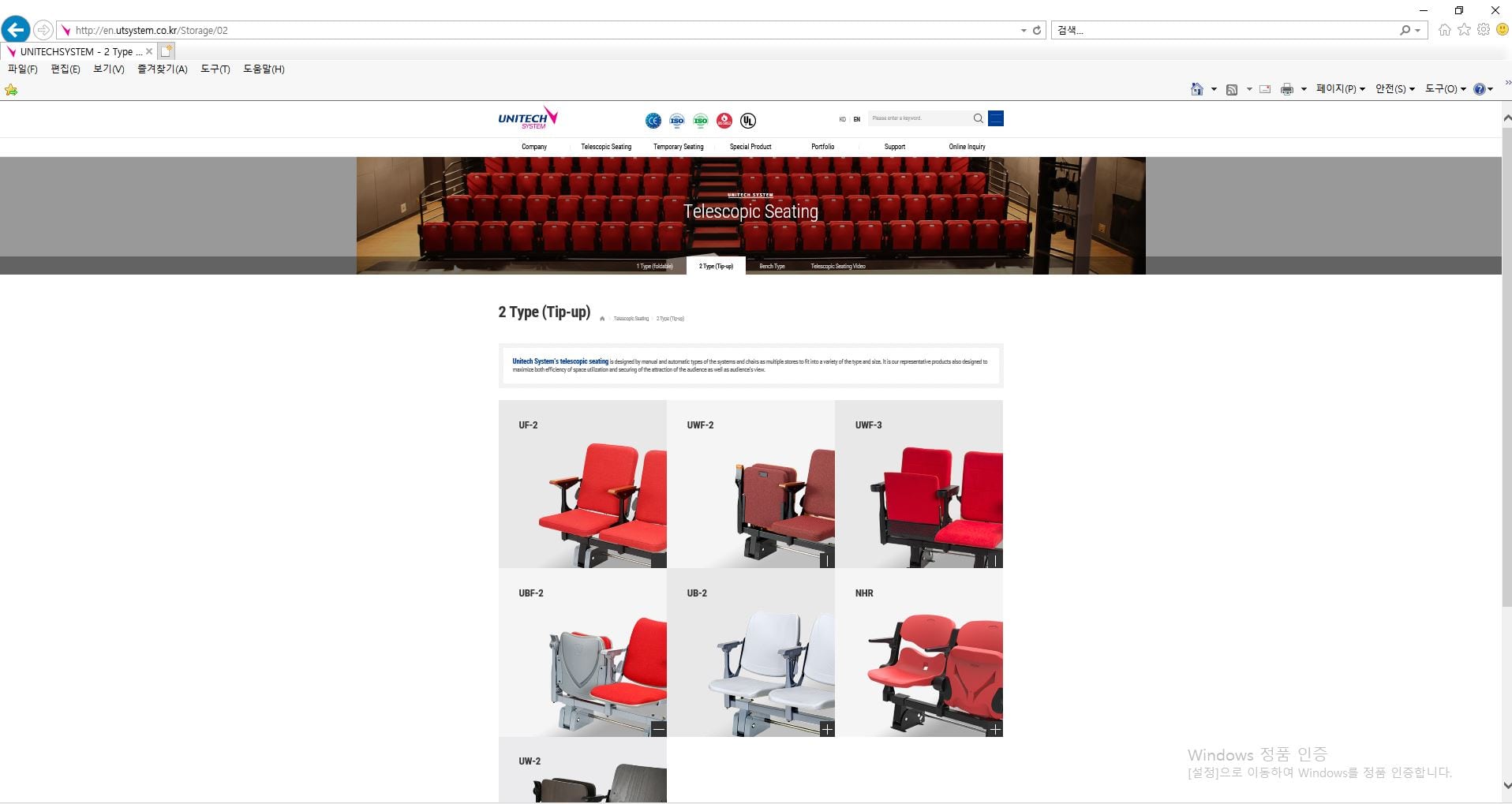 You can easily inquire via our homepage at Online Inquiry to directly link to each specialized department to answer your inquiry by simply filling out the form.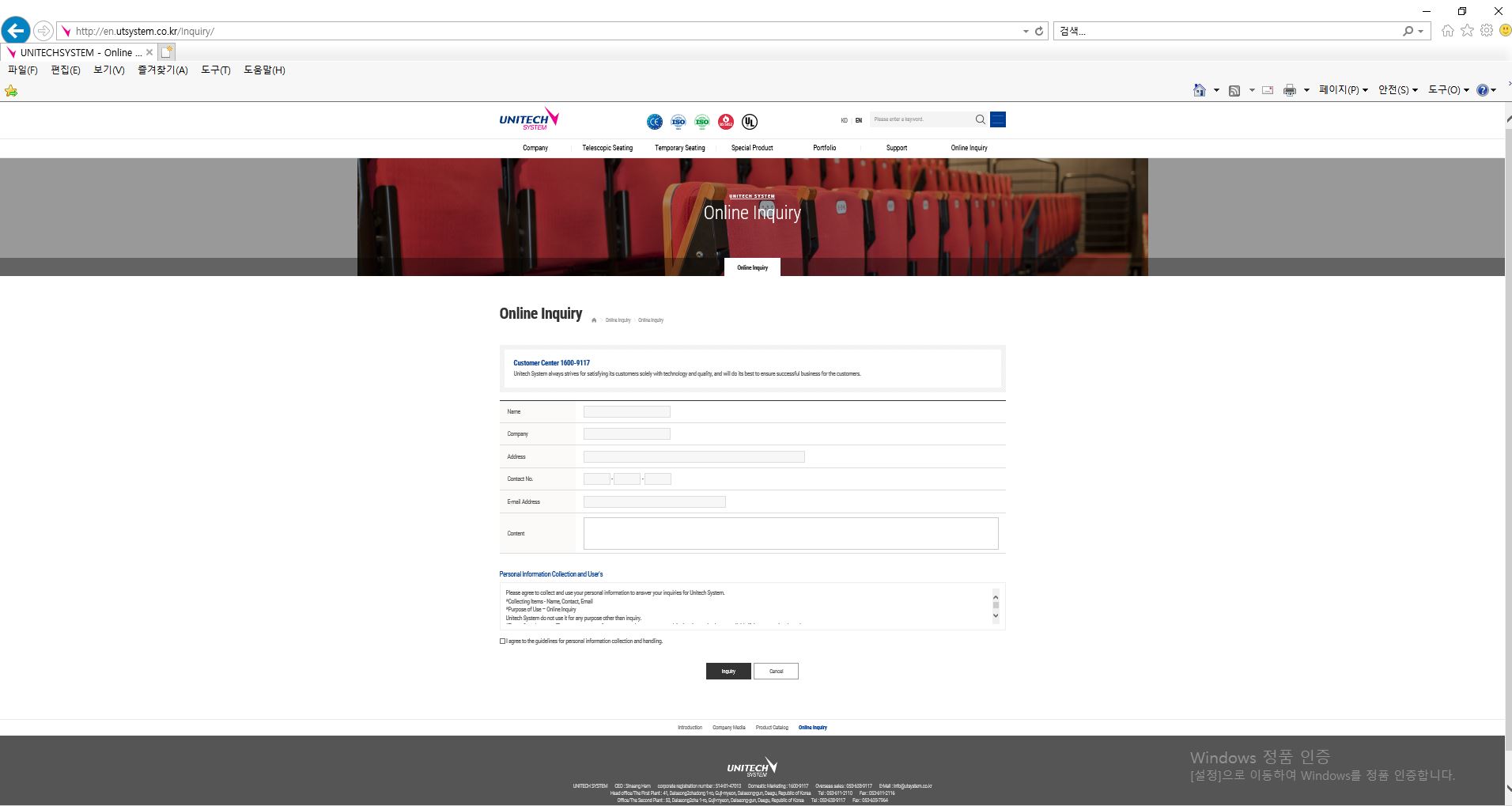 We always strive for the superior quality and safety where the enjoyable and spectacle events are held like Sports, Performance, Concert, and other activities.
Unitech System