Modular Grandstand - Structure
Unitech System's Modular Grandstand (Temporary Seating System) is the most economical and safe system designed to simplify installation and disassembly during indoor and outdoor events. The seating system is adjustable in width and height, so it has the advantage of wide viewing of the audience. In particular, the Temporary Seating for stadium is mainly supplied to single-time sports events, such as the World Cup, the Olympics, and the Asian Games, having significant impact on the cost saving of installation and maintenance.
2022 FIFA World Cup, Qatar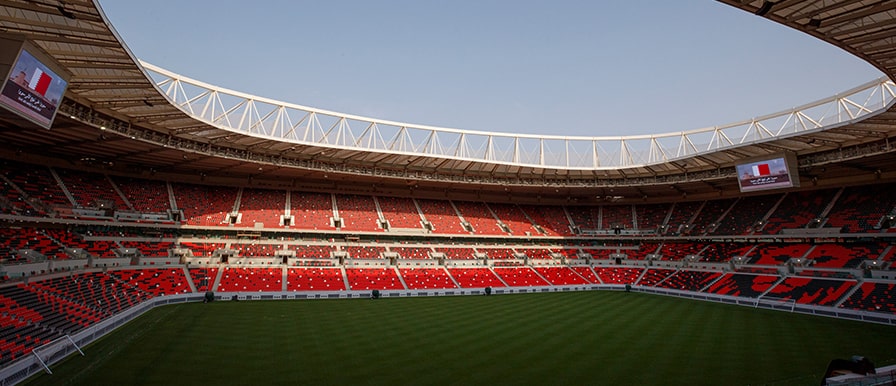 [Steel+Frame + Truss Structure]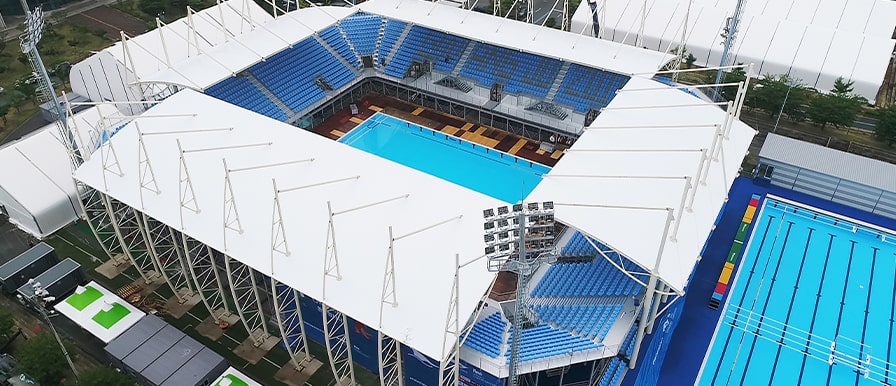 [Steel+Frame + Truss Structure]
2019 Anyang Football Club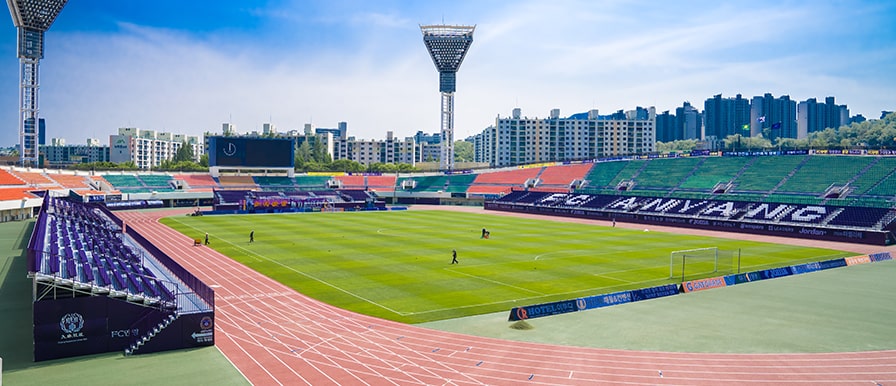 2018 Pyeongchang Winter Olympic Game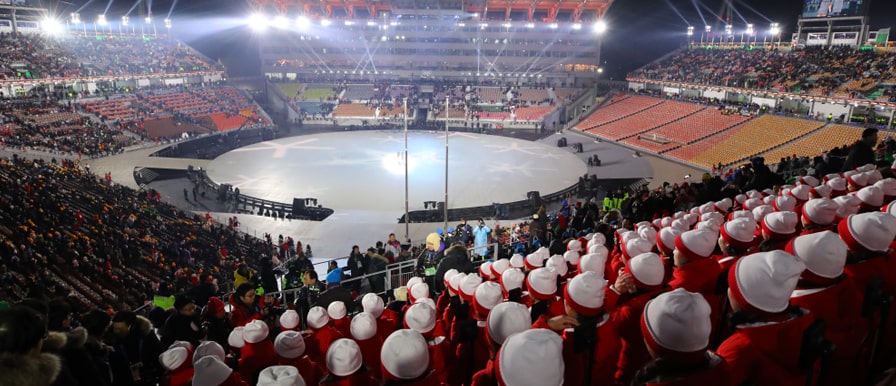 [Steel+Frame + Truss Structure]
[Steel+Frame + Truss Structure by using topographical features]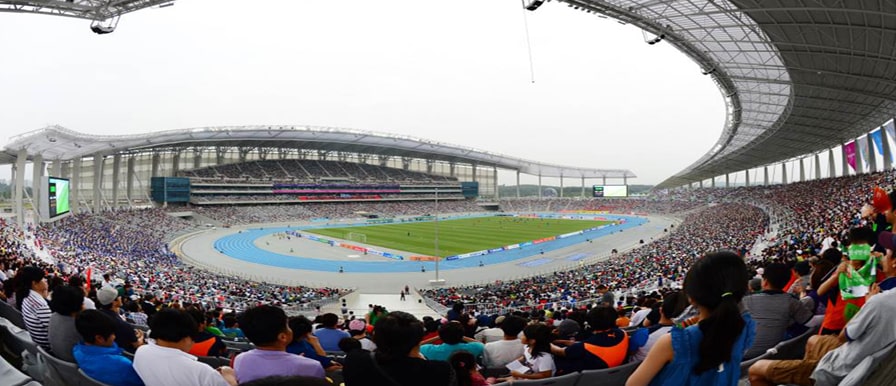 [Steel+Frame + Truss Structure]
2013 World Rowing Championships, Chungju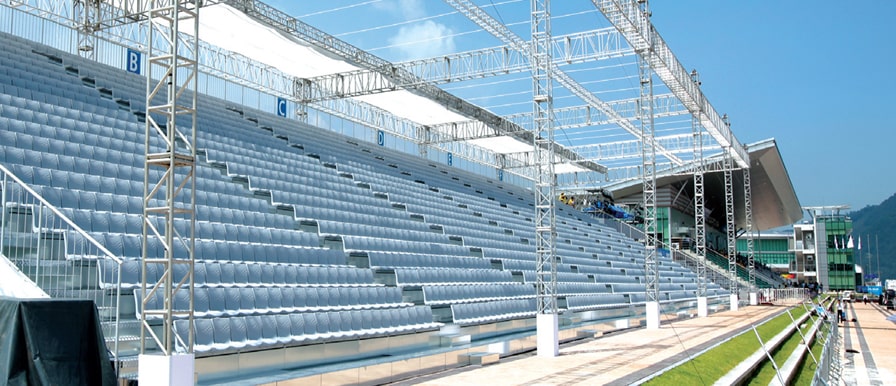 Temporary Structure Advantages
Simple assembly and installation at indoor/outdoor events
Shortening the construction period with simple installation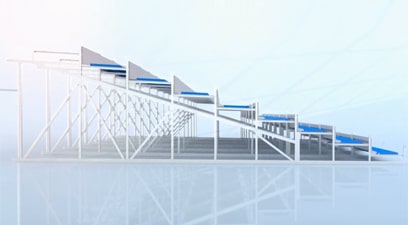 Adjustable platform width and riser height
Easy to obtain visual angle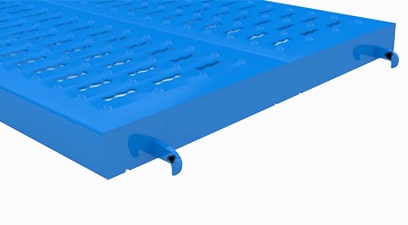 Steel tread platform/embossed Structure: Prevention of Safety Accidents Assembly hook and groove: anti-shaking and quick construction
Application: 2018 Pyeongchang Winter Olympics / 2022 Qatar World Cup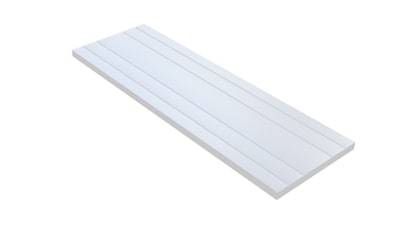 Aluminum tread platform: Selectable thickness [30H/50H]
Application: 2014 Incheon Asian Games / Various FC stadiums have been installed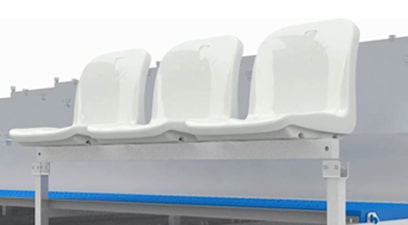 Quick and easy assembly by the seats made up of a set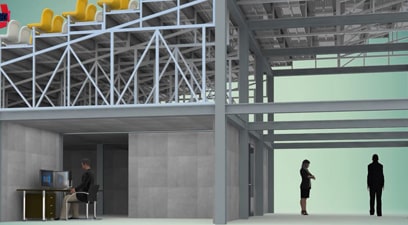 Maximizing space utilization
Various facilities can be installed by using the lower space.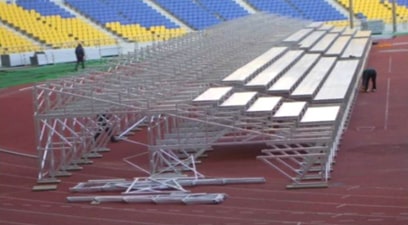 Easy re-installation after disassembly
Recyclable to provide eco-friendly solutions