A Proposal of Temporary Seating Rental Service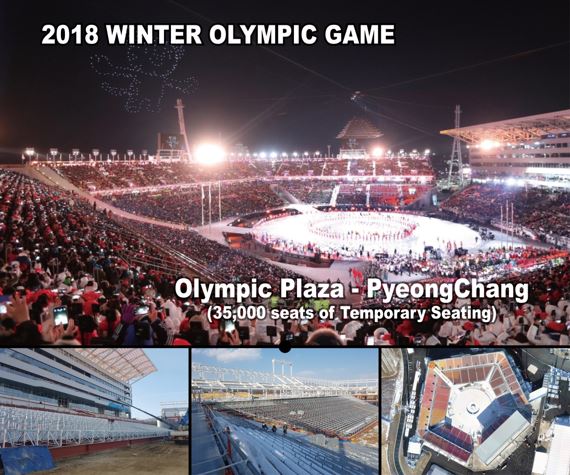 We, Unitech system as the nation's largest manufacturer of spectator system,have successfully provided not only the temporary seating system to the main stadium also telescopic seating system to other indoor stadium in 2018 PyeongChang Winter Olympic games.
In particular, the Temporary Seating System at the main stadium in the mountains of the PyeongChang Winter Olympics is one of Unitech's the biggest pride.
(We proposed the temporary stadium to Olympic Committee and provided the design around 2014.)
About 35,000 seats of the Pentagonal shape temporary seating system were provided as rental service during the Olympic games, and after the Olympic games were over, we dismantled the system and returned to our factory.
Unitech's temporary seating system, which is the best solution for Short-Term events, such as the Olympics, World Cup, and Asian Games, can be provided as rental service in overseas for outdoor and indoor as well.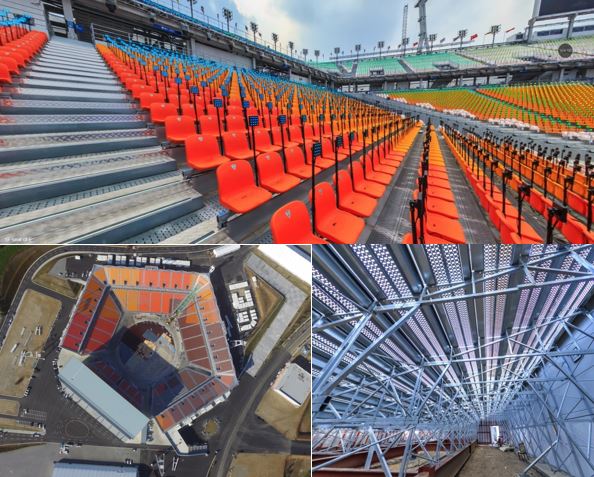 We have temporary seating system about 80,000 seats now and will possess about 100,000 seats after World Swimming Championships in Gwangju Korea 2019.
You can purchase new customized system and designed/used system, so feel free to contact us at any time.